| | |
| --- | --- |
| Posted by asad1775 on November 20, 2016 at 1:20 PM | |
No matter what your mood this Fall and Winter, Mad Hatter NC has a tea for you.
It's official: Halloween is over and you know what that means: the Holidays will be here soon. To ring in Fall and to help you transition to Winter and the Holiday season, we have four new teas just in time for all the festivities: whether you're celebrating a holiday or just a good cup of tea with friends or whenever you can grab a solitary moment for yourself and a cup of tea, these teas all those moments special.
Proud to Sell Tea from Tea Forte
These new teas are from Tea Forte, which is a premium quality tea company out of Massachusetts. They use the finest tea leaves and many of their blends are organic and/or fair trade. I'm proud to offer their teas here because I believe they are truly among the best teas in the world.
Here are the New Flavors
These four new teas represent everything we love about this time of year. They invite warmth, coziness, good times around the hearth and table, and spending time with friends and family over a good hot cup of incredible-tasting tea. Look… there's one for every mood:
When you're all about Fall…
Pumpkin Spice tea blends the best of Fall, transitioning nicely into Thanksgiving for a great pick-me-up with just the right amount of spice. You've got a black tea base for a hint of caffeine, then ginger, cinnamon, clove, and finally: pumpkin. All the goodness of a pumpkin pie!
When you're headed out into the cold…
Ginger Snap offers a zesty zing of energy with a moderate caffeine level plus bursts of flavor from organic orange peel, cinnamon, peppermint, ginger, clove, vanilla and ready for this last one? … goji berries!
When you come in from the cold…
Rum Raisin Biscotti warms the heart as well as your senses. Contains a surprisingly unusual blend of ingredients: sweet blackberry leaves, raisins (yes, real raisins!), and barley malt. It's the barley malt that makes this tea so unforgettable. If you try only one new tea this season, make it this one.
When you're missing Summer or you need something completely different…
Chai Trio offers you a choice of Chakra Chai Coconut, Raja Chai Rooibos, or Maya Chai Macaron. Which exotic flavor should you try first? You won't have to choose because you get all three together in three neat little stacking canisters. Great for Sunday afternoon watching football or cozying up with a good book while the weather howls away outside your window.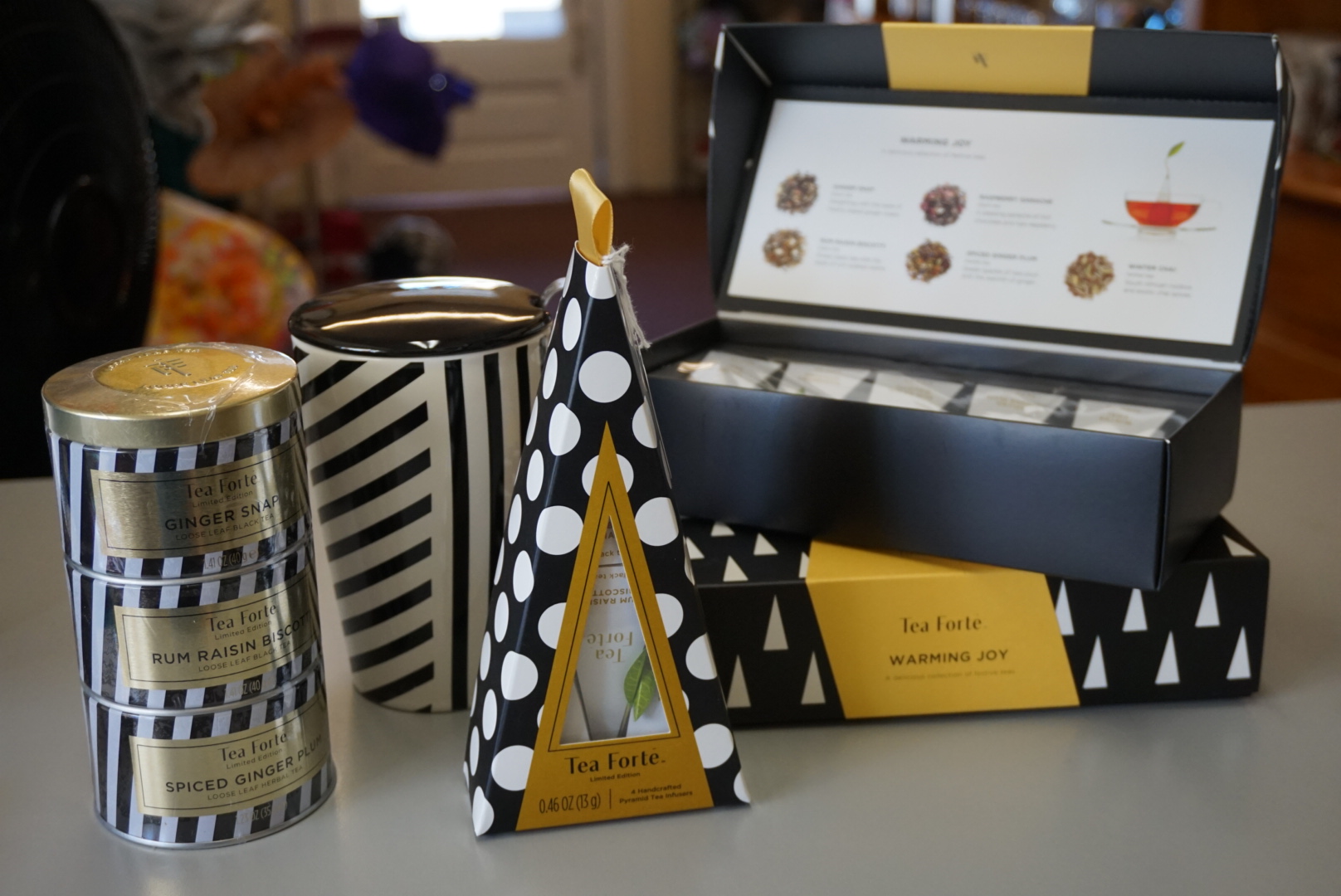 Categories: None