| | |
| --- | --- |
| Posted by asad1775 on December 11, 2016 at 7:45 AM | |
If you haven't yet started your holiday shopping – perhaps it's because you don't like malls? Or maybe you're annoyed & frustrated by internet shopping? Hate paying shipping? These are all good reasons to shop local, but the best, from Mad Hatter's point of view, is our new line of teas- come in and check them out: they make fantastic holiday gifts.
Introducing 'For Tea's Sake' at Mad Hatter
This is a new line for Mad Hatter, and I couldn't be more pleased to have this tea in the shop. The flavor combinations are fresh, new, and delicious and the quality is superb. Take a look at some of my favorites:
Sour Apple Martini: safflower and sunflower petals, apple, & lemon pieces
Let's Chai: Ancient spices: cardamon, star anise, coriander and more
Earl Grey: Hints of citrus flavor with black tea, incredible aroma.
Get Your Tea Kettle Ready…
Stop by and pick out a few flavors for yourself to enjoy while you decorate your tree. Things can get hectic around the Holidays but a hot cup of tea helps it all go smoothly. Fill your cup, put on the holiday tunes, and let the merriment begin!
Find Your Gifts Too
For Tea's Sake has a holiday gift line that makes giving fun and easy. The sets include loose leaf tea and cookies – was there ever a better combination? Choices are Earl Grey (one of my favorites) or Breakfast Tea.
The presentation is half the fun: the tea canister is gorgeous on its own (great packaging is one of For Tea's Sake's trademarks). Tea sits in the upper portion, and the cookies are neatly packaged underneath, just waiting to be enjoyed with a wonderfully rich cup of hot, premium tea.
Don't you feel ready for the holidays now? All you need is a kettle, your favorite cup or mug, and some holiday cheer. See you in the store!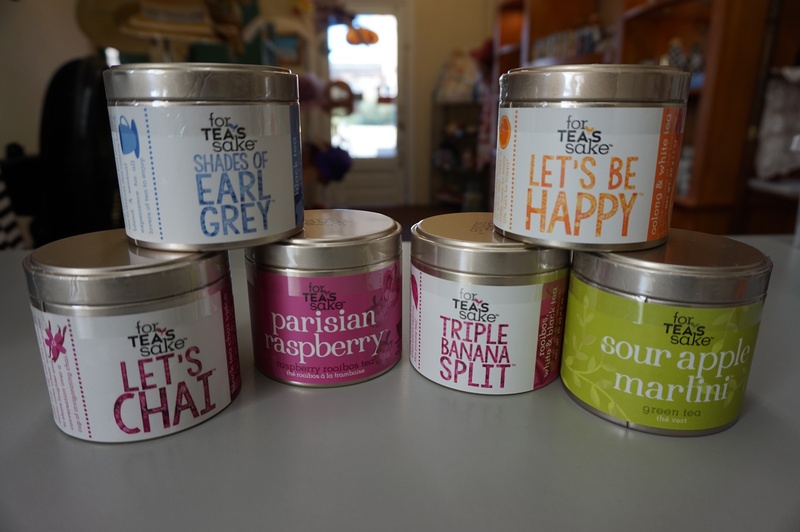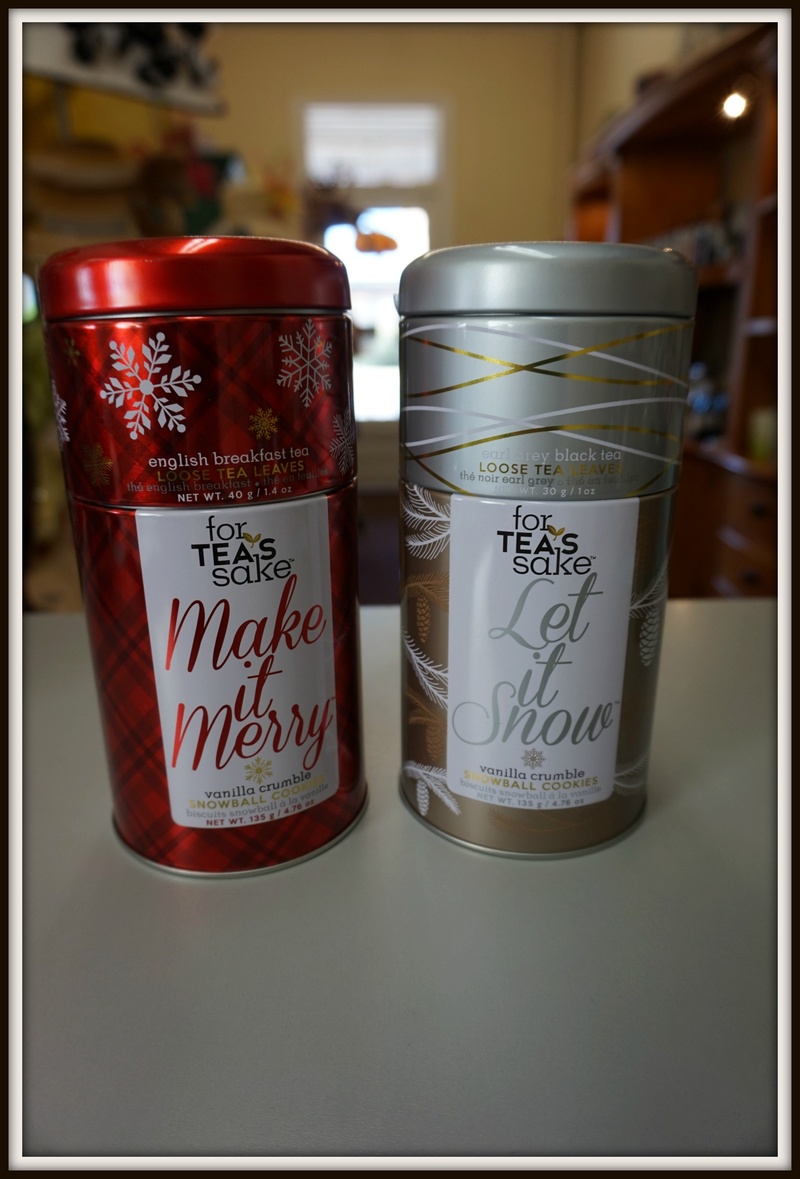 Categories: None