| | |
| --- | --- |
| Posted by asad1775 on November 7, 2017 at 9:20 AM | |
If you've been pining for a real European-style afternoon tea service in North Carolina, then you absolutely have to head to the Fearrington House in Chapel Hill. You may already know about the Fearrington House's luxurious, serene, and peaceful atmosphere. But you may not know that the Fearrington House Restaurant also offers an Afternoon Tea service by reservation only.
First of all, the pastries and tea sandwiches were amazing. Afternoon tea includes four tea sandwiches (my favs were the ham/pimento cheese tea sandwich and the cucumber tea sandwich), one scone and five desserts. I also ordered a mint julep, served in a mint julep cup with tiny sprigs of mint. My friend ordered the Fearrington House's Milk Punch, and it was extraordinary!
We also had the choice of a fantastic selection of teas, all of them Harney & Sons. I picked the raspberry tea and it was perfect! Plus, it was the most beautiful color. The tea selection is small, but there are choices that should appeal to everyone. The tea menu is divided into two sections: "Loose Leaf" and "Herbals & Infusions." There are all the tea classics on the menu – such as Earl Grey and English Breakfast. My friend chose the decaffeinated Darjeeling and was pleased with her selection.
Secondly, the ambience is simply incredible. The owners have outdone themselves in creating a real English tea experience. Afternoon Tea is served upstairs at the Fearrington House and you have a great view of the grounds. In our case, we could see a wedding party gathering together for photos. If you enjoy posting photos on Instagram, you're practically guaranteed some great pics that will have everyone thinking that you've taken a trip across the pond to Europe!
Finally, it was really all the little touches that made the difference. One of my favorite parts of the Afternoon Tea is that each person receives their own three-tiered serving stand. If you bring young children, they also get a serving stand – which makes them feel very special, almost as if they are grown-ups! In fact, the Fearrington House menu refers to young children as "Prince" and "Princess." What a nice touch!
It is well worth a visit with a friend to enjoy this time-honored tradition. With a few exceptions, the experience was simply sublime. One of these exceptions was that we were not given a fork, and really needed one for the desserts. Another minor issue is the layout of the tea room itself. One of the storage rooms is upstairs, and staff members occasionally walked by us to take chairs in and out of the storage room.
However, on the whole, the Fearrington House has done a remarkable job of creating a real English Afternoon Tea experience. Plus, as a bonus, we visited one of the shops while there and discovered lots of great gifts. We could even hear one of the beautiful goats making what could best be described as delightful goat sounds as we walked around the premises.
In short, Afternoon Tea at the Fearrington House Restaurant was a wonderful experience with great ambience and even better food. I'm planning on going back soon, and if you're in the Chapel Hill area for the holidays, it's definitely worth a visit.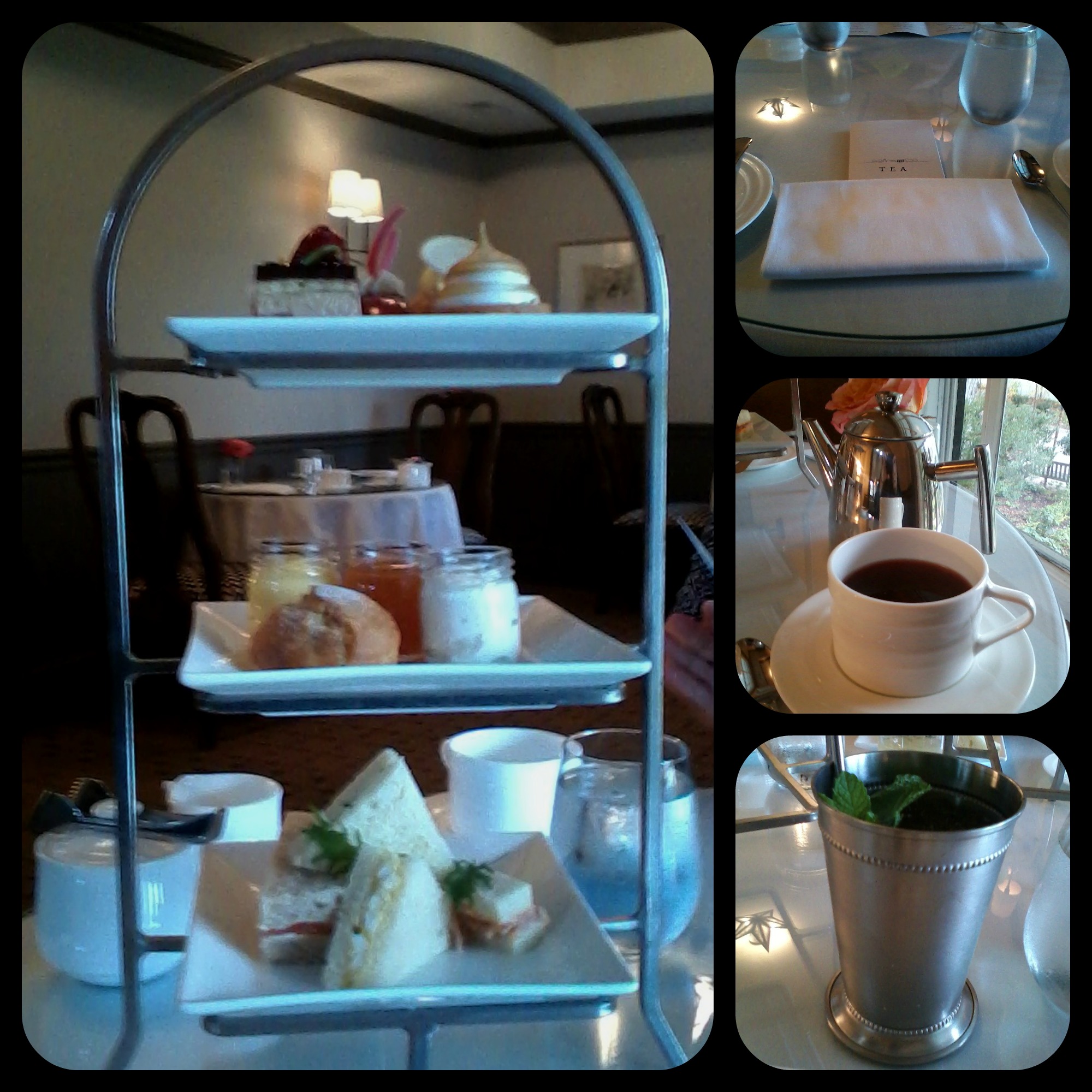 Categories: None