| | |
| --- | --- |
| Posted by asad1775 on April 3, 2017 at 12:50 AM | |
Anyone Up for a Garden Party?
We always know it's Spring when everyone starts getting ready for the party of the year – the Garden party of the year, that is! And nothing stirs up the excitement quite like a photo shoot with Miss North Carolina. Let me explain…
The Miss North Carolina Garden Party
Every year in June, there is the Miss NC Garden Party. Hosted by the Miss NC Scholarship Pageant Organization, at  William Peace University again this year, the party will have a featured speaker and 45 Miss North Carolina contestants on hand with their friends and family.
Also in attendance will be the Scholarship Donors, who set a record this year of a whopping $80,000. The new Miss North Carolina for 2017 will receive a $20,000 scholarship.
The featured speaker, Tycely Williams, was the first runner-up in 1997 and she will touch upon highlights from this year's theme: You Don't Have to Wear a Crown to Be a Winner!
Crowns Not Required, But Hats are Encouraged!
You may not have to wear a crown to be a winner, but all invited guests should be inspired to don pretty Spring hats. And if a hat isn't your style, then a fascinator suits the occasion just fine, too!
To kick off all the pre-party fun, the Mad Hatter was host to none other than Miss North Carolina herself, McKenzie Faggart. We had a blast snapping pics of her in all the new Spring hats we have in the shop. Such a fun day with a truly wonderful gal – I couldn't wait to share these pictures with everyone.
We also took some of the hats from the shop to the Walter Aiken House in downtown Fuquay-Varina, where the historic backdrop made the hats look so special. Of course, having Miss North Carolina wear the hats made the hats look pretty special too.
My favorite is the monochrome peach/coral hat in front of the grand old mirror at the Walter Aiken House. In case you haven't noticed, peach/coral is a very big color this Spring and we're seeing it everywhere – from sneakers to garden hats!
Thanks, McKenzie Faggart, for spending the afternoon at the Mad Hatter- it was so much fun, and what a way to get ready for Spring!
Photo Credit: Wicked 6 Media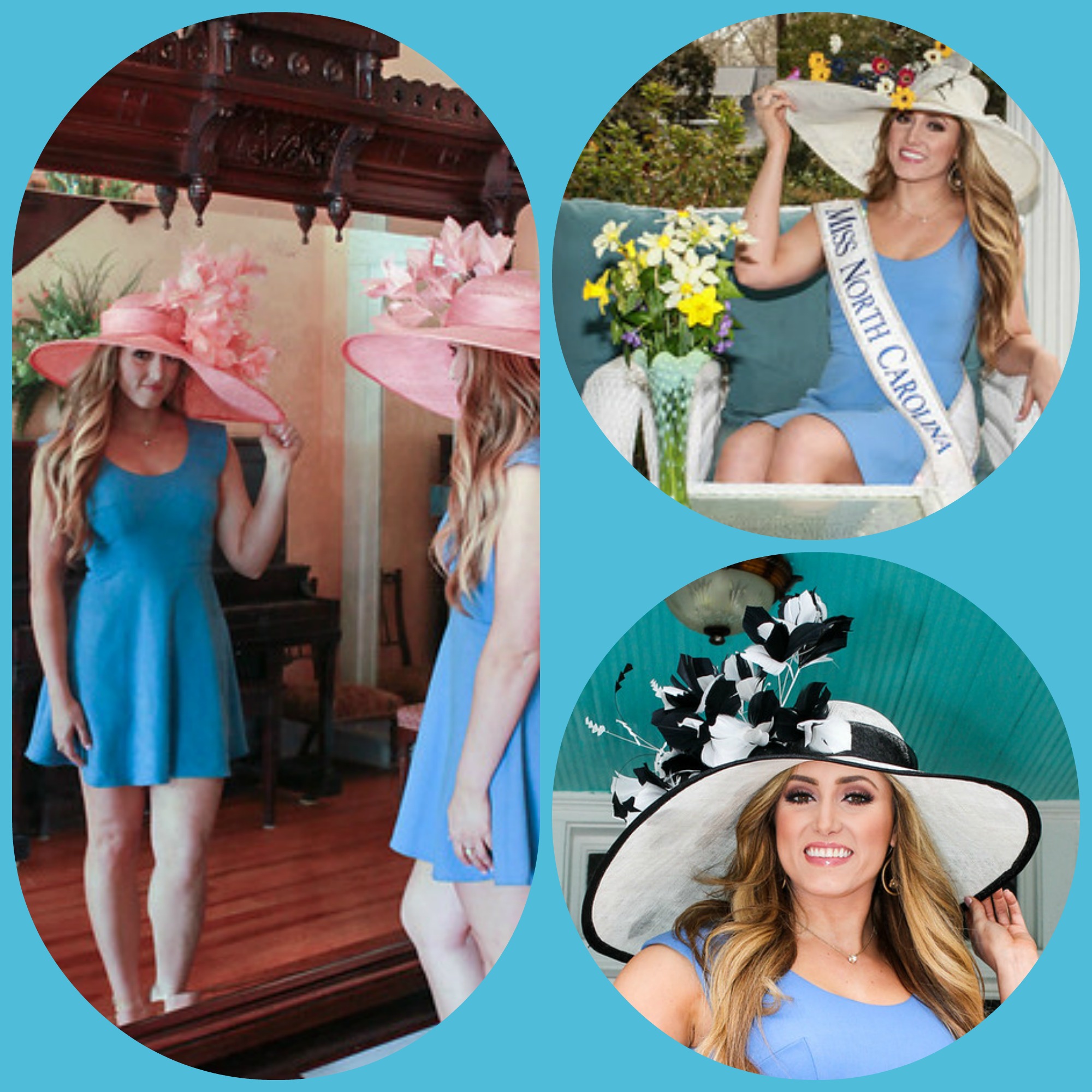 Categories: None