| | |
| --- | --- |
| Posted by asad1775 on April 19, 2017 at 3:00 PM | |
Who's going to the Kentucky Derby?
We're in full throttle here at Mad Hatter, helping friends and customers get ready for the hat event of the year. Millinery fans know hat season begins in early Spring and lasts well into late summer but the high point is the Kentucky Derby.
Why all the fuss and fanaticism? To help explain the special mystique of the Kentucky Derby for fashion fans, here are three reasons why we love the Kentucky Derby.
1. It's All About The Hats
The Kentucky Derby is a famous horse race, of course. But to some, it's all about the hats. Top names in fashion arrive all decked out in outfits that were obviously created around the hat. It's a virtual showcase of the world's most beautiful hats!
2. It's a Special World Where Anything Goes
It's not every day that you get to dress up and wear a stunning hat. If you've ever been to the Kentucky Derby, you probably noticed that some people really go all out with the creativity.
The Kentucky Derby hat scene is special because it's a temporary fantasy land for people who love to dress up in fancy hat-based ensembles. Creative types can indulge their wildest hat creation fantasies. Conservative types can let loose with a little creativity. It's a chance to live in a different world for a fleeting moment.
3. Fashionable Hats Were Part of the Original Vision for the Race
Did you know that the Kentucky Derby was established by the grandson of famous explorer General William Clark? Like his grandfather, Col. Meriwether Lewis Clark Jr. loved to travel. After attending horse races in England and France in the 1870s, he returned to America to start his own race*.
The problem was: American ladies at the time tended to steer clear of horse races. They associated the events with drinking and gambling. So, to pull in the ladies, Clark made his Kentucky Derby a fashion event, too. He required "full morning dress", which meant hat and gloves. The rest is history.
As a result, he required "full morning dress", which meant hat and gloves. The rest is history.
Hats for the Kentucky Derby Scene
Mad Hatter is the acknowledged hat expert in the Fuquay-Varina area. Our customers know there's no substitute for a well-made hat, and they can rely on us for a carefully-curated collection of beautiful hats for any special occasion. Not only that, but we know and love hats- come by the shop to see our latest collection. But hurry- most are Kentucky Derby-bound!
*Source: Zorthian, Julia & Ronk, Liz. "A Brief History of the Kentucky Derby Hat". Time Magazine. Retrieved 4/18/2017 from http://time.com/4317873/kentucky-derby-hat-history/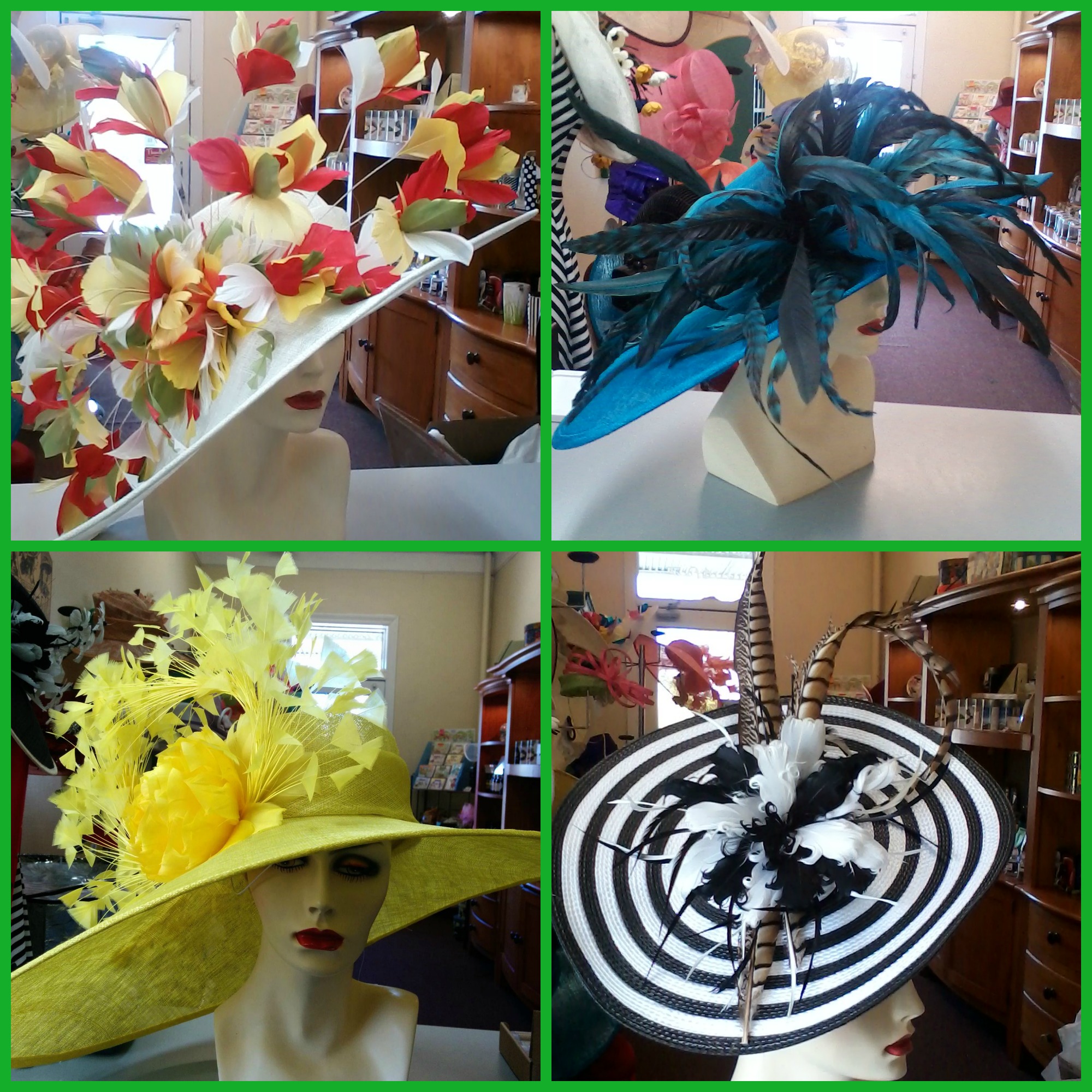 Categories: None